2019 HALL OF FAME INDUCTEES
RUBEN FRANKLIN BEAN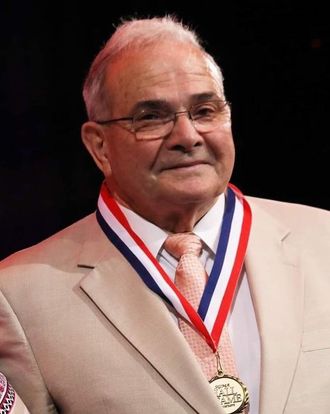 RUBEN FRANKLIN BEAN
Inducted in 2019
     As a young boy, his father taught him to sing harmony by telling him, "Find your part and pitch and stick with it."  Our 2019 Southern Gospel Music Hall of Fame inductee, Ruben Bean, found his part and stuck with it for over sixty years. He started and will finish this year with one group, the award-winning McKameys of Clinton, Tennessee. 
     The oldest of twelve children, Ruben was born on May 1, 1941 to Fred and Marie Bean. He learned to play the guitar and first sang at age six with his parents and sister, Helen, as The Bean Family. He was saved at age eleven, and his father surrendered to preach shortly afterward. When The McKamey Sisters, Dora, Carol and Peg, came to sing at his church, his courtship with Peg McKamey (2016 SGMA inductee) soon followed. "He was handsome and I loved the way he played the guitar," Peg said. In 1957, Ruben started playing guitar with The McKamey Sisters and on June 29, 1959, he and Peg were married. "There were twelve in his family and twelve in mine, and our daddies were both preachers. We had a lot in common and still do. I guess that's why we've been married sixty years," Peg said. They had two daughters, Connie and Sheryl, and adopted two boys, Michael and Brian. 
     In 1968, at a benefit singing in Kingsport, Tennessee, they were approached by the Tri-State Recording studio to record an album. Dora said they would "if Ruben can add the low part". He did, and their first album, The Family Prayer, launched his career singing bass. 
     When Dora and Carol retired from the group in 1971, Connie and Sheryl joined. At this time, they sang at revivals and special meetings, but as their popularity and demand increased, Ruben and Peg began to pray about going from "weekend warriors" to full-time. It was a critical time in their lives as Ruben was a successful building contractor, and they were in debt for their new house he had built. But in 1980, they stepped out in faith, and "God honored that decision," Ruben said. 
     Although the membership of the group changed, the vocals stayed in the family. Ruben's son-in-law, Roger Fortner, joined in 1987 on guitar, and his grandson, Eli, started in 2006. Their sound has been described as traditional Gospel with Appalachian harmonies. They have had thirty-six number one charted songs, including Right on Time, I've Won, He Calms Me, Unspoken Request and Ruben's favorite and The McKamey's signature song, God on the Mountain. He said Peg heard that song on a camp meeting recording and said they had to have it. 
     His daughter, Connie Fortner, says, "It is his faith and character that is precious to me." She said as a little girl she saw the respect people had for him and her mother. "They both have stayed strong in their faith and have not wavered. Other groups come to Daddy for advice because he always tried to do what's right. He's just real! He always said, 'If you do what is right, God will promote you, and you can't get a better promoter than that!'" 
    Looking back over his career, Ruben said, "I never dreamed for things to materialize like this. It's all been an amazing journey." When asked about highlights in his career, he said, "Every service was a new experience. With the Lord we don't have to live on leftovers. It's fresh and new every time if we allow it to be." In 2001, he was awarded the prestigious Marvin Norcross Award. "We tried to keep the focus on Him. We were always faithful to our calling to present Jesus to the people.  For the Lord to look down on me when I was eleven years old and call me into His plan of salvation, and give me the opportunity to carry it all over the country to tell other people about Him; it amazes me that He used someone like me to do what He's allowed us to do." 
     This year, after over sixty years of dedicated ministry, The McKameys will retire from Gospel music. And this month, their patriarch, Ruben Franklin Bean, joins his wife of sixty years, Peg McKamey Bean, in the Southern Gospel Music Association Hall of Fame.
ERNIE DEAN PHILLIPS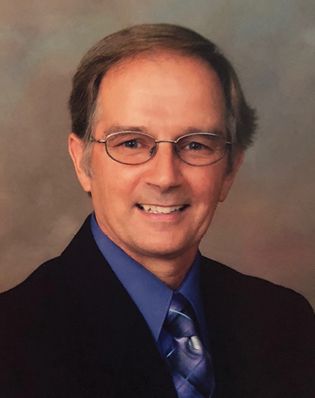 ERNIE DEAN PHILLIPS (1950 - November 29, 2018)
Inducted in 2019
     When you hear the name "little giant," most Southern Gospel music fans will think of the legendary tenor for The Kingsmen, Ernie Phillips. At nearly five feet tall, he reached into the hearts of Southern Gospel music fans everywhere for over forty years. 
     Ernie Dean Phillips was born to Vernon and Pauline Phillips in Cool Ridge, West Virginia, February 8, 1950. He started singing with his church group at age 15, and later sang with The Carriers of Beckley, West Virginia. In 1970, he was drafted into the Army and served in Germany for three years.  After his military service, he joined The Crossmen, also of Beckley. It was while singing with the Crossmen that Archie Watkins (2007 SGMA inductee) heard him and recommended him to Eldridge Fox (1998 SGMA) of The Kingsmen. He soon became their tenor and sang from 1977 to 1983.  During his time with The Kingsmen, he was nominated as "Favorite Tenor" by Singing News fans for six years and won the award in 1980 and 1981. 
     Ernie met Bonnie Edwards at a youth rally, and they were married in 1988. They had two daughters, April and Stacey, and one son, Eric Dean, who would follow his father as a great tenor in his own right. Eric says his father's godly character was a great influence on him, teaching him his work ethic and spending time playing with him. "There may be some dads as good, but none better!", Eric said. 
     Ernie's time with The Kingsmen produced such memorable songs as "We Do Not Die", "Love Lifted Me", "Over the Moon" and no one can forget his falsetto voice ringing out "He didn't even shake my hand!" on the song, "Excuses". His interaction with Jim Hamil (2004 SGMA), who dubbed him "the little giant", was a highlight of their concerts.  Standing next to each other, the contrast in their size led to many comic moments. At one time, Jim even had Ernie swing in on a rope in front of The Hoppers while they were on stage! Many consider the Kingsmen's "Chattanooga Live" album, which featured Ernie in his prime, as one of the best live albums ever. 
     In 1984, he teamed up with former Kingsmen and fellow West Virginian, Squire Parsons (2008 SGMA), joining Squire Parsons and Redeemed. Squire said, "He had one of the greatest tenor voices in Gospel music and he was one of the greatest Christian men I ever met." He left that group in 1986 and began a solo ministry for over ten years. In 2000, he joined The Land of the Sky Boys and sang with them until his homegoing in 2018. He also sang with The Landmark Quartet of Erwin, Tennessee from 2006 to 2018. 
     In addition to his busy career in Gospel music, Ernie worked at the V.A. Medical Center in Asheville, North Carolina and retired after thirty years in 2010.  Two years prior to this, he was diagnosed with cancer, but continued to work and sing. Bonnie said his statement of faith was, "No matter what happens, God is in control". His last concert was with the Land of the Sky Boys at his home church, Trinity Baptist in Asheville, on October 7, 2018. He was presented a lifetime achievement award by the church for his service in Gospel music for over forty years. He passed away November 29, 2018. At his homegoing service, members of the Land of the Sky Boys and The Landmark Quartet served as honorary pallbearers.  In a moving tribute, Ernie's voice joined in singing his solo verse on "The Old Ship of Zion" on video, accompanied by his Kingsmen alumni, Land of the Sky Boys and Landmark Quartet.    
     This month, Ernie Dean Phillips, "the little giant", takes a "giant step" into the Southern Gospel Music Hall of Fame, becoming the eighth member of The Kingsmen to be inducted.          
REVEREND JACKIE WILBURN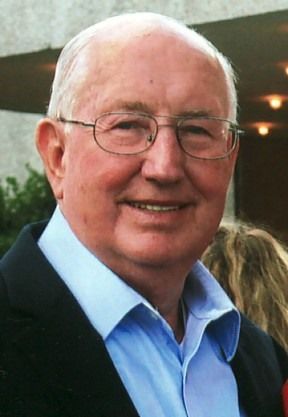 REVEREND JACKIE WILBURN
(September 30, 1937 – November 11, 2011)
Inducted in 2019
     Jackie Wilburn was born in Tanglewood, Tennessee on September 30, 1937 in what was known as "Wilburn Holler" where he grew up hearing his uncles praying and singing across the hills. He came to Christ when he was ten at Maces Hill Missionary Baptist in Pleasant Shade, Tennessee. In 1959, he married Elaine Smith and they were blessed with three sons: Jimmy, Jay and Jonathan. In 1979, Mr. Wilburn was ordained as a Baptist minister and pastored two churches in Tennessee, Hartsville Missionary Baptist and Plunkett's Creek Missionary Baptist. 
     His first family group was the Happiness Quartet (1970-1977). He promoted their first album, "The Lighthouse" on a local radio station, and later started a Gospel radio program on WCOR in Lebanon, Tennessee that continued until his death in 2011. The radio program opened the door for him to promote singings featuring the top groups of the day. His next family groups were The Cumberland Valley Singers (1977-1980) and The Wilburn Family (1980-1987), which included their sons and daughter-in-law, Kathy. The Wilburn Trio was born after Jimmy, Jay and Kathy left in 1987, leaving Jonathan on tenor. Jonathan sang with his Mom and Dad until 1996, when he joined the award-winning quartet, Gold City. After Jonathan left, Mr. Wilburn went on to help launch the career of many young artists, including Tony Gore, Tony Peace, Ricky Atkinson, Loren Harris, Troy Peach, Gary Casto, Michael Helwig, Dustin Jenkins and Josh Singletary. 
      After a successful career with such hits as "Outside the Gate", "God's Promised Land," and "When Dust Shall Sing," the group retired in 2005. That same year, Jackie and Elaine received the prestigious Marvin Norcross Lifetime Achievement Award and they continued to sing together. In 2011, his grandson, Jordan, teamed with his father, Jonathan as Wilburn and Wilburn. 
     In addition to his preaching and singing, Mr. Wilburn had worked as a lineman, and was owner and operator of the Cumberland Valley Egg Company. Elaine said he printed the plan of salvation inside the egg cartons! He was also a skilled bus driver and mechanic. He once helped police talk a suicidal man down from the top of the Cumberland River bridge.  After he got him down, he took him home to supper! 
     Jackie and Elaine sang as a duet after the group retired in 2005. After suffering a series of strokes, Mr. Wilburn passed away suddenly the day before he and Elaine were scheduled to minister at a Gatlinburg retreat on November 18, 2011. His son, Jay, used the same scripture at his funeral that his dad had planned to preach on at the retreat:  "Let your light so shine before men that they may see your good works, and glorify your Father which is in heaven" (Matt. 5:16). That Light shined brightly through the life of Rev. Jackie Wilburn, and he becomes the first member of The Wilburns to be inducted into the Southern Gospel Music Association Hall of Fame.