SGMA RELOCATION TO BIBLICAL TIMES THEATER
We are excited to present to you the brand new Southern Gospel Music Association Hall of Fame and Museum, located inside Biblical Times Theater in Pigeon Forge. We are grateful to those working hard to prepare for the grand opening.
The official Grand Opening Ribbon Cutting Ceremony will take place Monday, September 26th at 2:00pm.  We thought you might appreciate a status update with some pictures that show the progress.
All of this has been made possible by the supporters of the SGMA!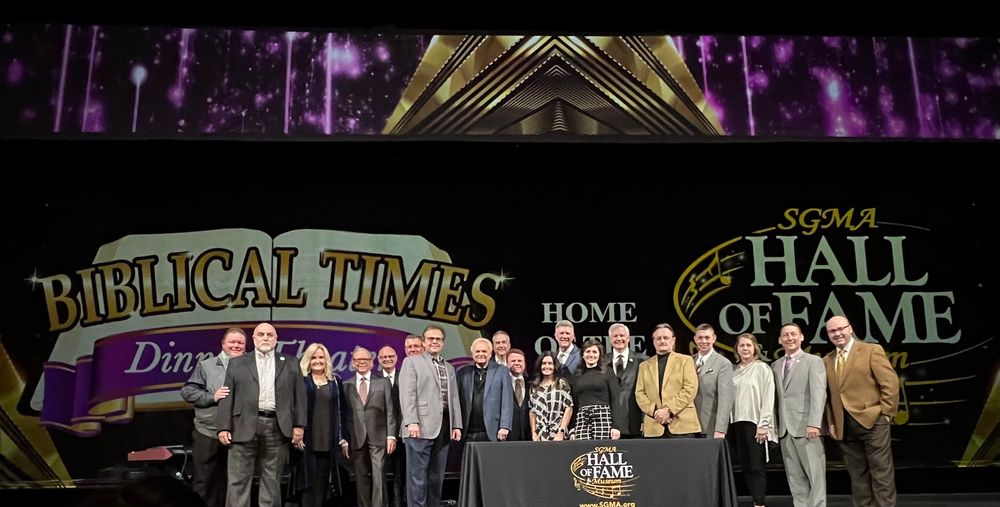 PRESS RELEASE - SGMA HALL OF FAME AND MUSEUM ANNOUNCES NEW LOCATION
PIGEON FORGE, Tenn. (December 28, 2021) – After months of seeking God's direction, the Southern Gospel Music Association is excited to announce an agreement with Biblical Times Theater to house the SGMA Hall of Fame & Museum on their premises located at 2391 Parkway in Pigeon Forge, Tennessee. 
The announcement was made this evening during a concert with Jonathan Wilburn, a board member of the SGMA, at the Biblical Times Theater. 
Kaylee Davis, creative director of Biblical Times, says: "On behalf of the owners, management and staff at Biblical Times, we are proud to welcome the Southern Gospel Music Hall of Fame Museum into our family! We strive to glorify the Lord in our nightly shows as we bring the stories of scripture to life and with southern gospel being rooted here in the Great Smoky Mountains, it only seems fitting that we join together. We look forward to what God has in store in the coming months and years with the museum, and praying it would bring joy and encouragement to all those who visit! Once again it is our honor to partner with the music that shares the greatest message in the whole world and to be the new home of the SGMA Museum." 
Arthur Rice, SGMA President, says: "We are excited and grateful to the Lord for the blessing of a new home for the SGMA. We have a lot of work ahead of us and the folks at Biblical Times have been an absolute joy to work with. We believe this joint venture will not only carry the history and future of our music but the message of Christ to many. Please pray for us during the next several months as we relocate to our new home."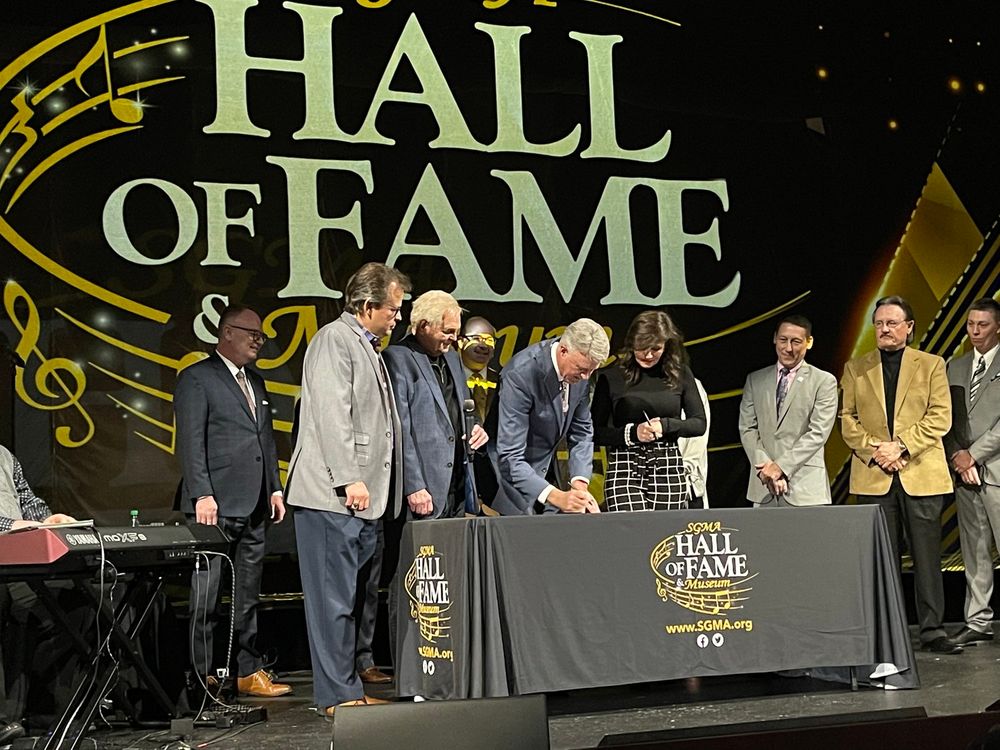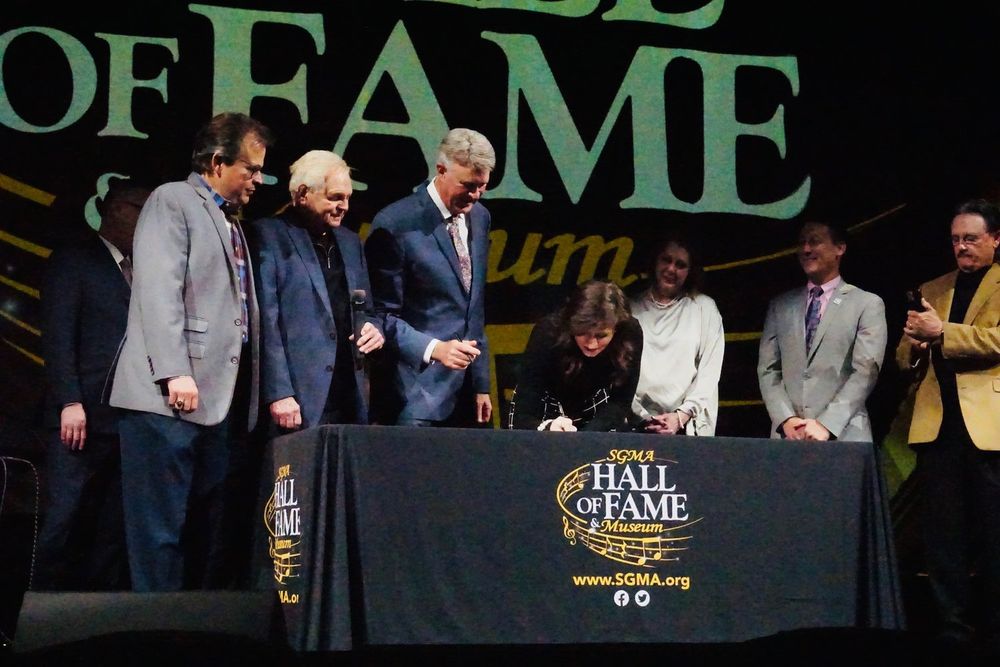 About The Biblical Times Dinner Theater: 
The Biblical Times Dinner Theater is nestled in the hills of the Great Smoky Mountains. Located on the parkway in Pigeon Forge, it has been a staple for Christian Entertainment for over 10 years. Comprised of two halves, a live cast and stories straight from the Bible like the story of Ruth, the very pages of scripture are brought to life! Also equipped with a state-of-the-art projection mapping, the first half allows you to enjoy a high energy gospel concert while you feast on a three-course meal brought directly to your seat. When you leave, not only will your belly be physically full, but your heart will be spiritually full. 
About SGMA: 
SGMA – the Southern Gospel Music Association Hall of Fame & Museum – was established in 1994. The SGMA is a professional preservation association of artists, songwriters, industry workers and fans which was founded to preserve and promote southern Gospel Music, its history and heritage. The SGMA is dedicated to the legacy of these early pioneers' accomplishments as well as promoting today's music through an expanding marketplace and a new generation of gospel music lovers. The SGMA is a private, non-profit corporation with a board of directors whose job is to oversee the activities of the business and make sure the organization's stated purpose is fulfilled. (Press Release by Conduit Media Solutions)
Hall of Fame - Class of 2021 Announced!
Join us on Tuesday, September 28th at 1pm for the 2021 SGMA Hall of Fame Induction Ceremony at National Quartet Convention in Pigeon Forge, Tennessee. Tickets are available now:  http://www.natqc.com
Blackwood Bus has moved from Dollywood to Storage!